A cooperative nursery school is a nonprofit group established to provide activities for children, to teach self-reliance and personality development in preparation for school experience. The program will be one of teacher-directed creative play and instructional learning activities.
We offer two diffferent classes based on your child's or children's needs.
The Tuesday/Thursday class is held from 9am - noon and is geared toward 3 and 4 year old children to introduce them to a school setting. The children will participate in class room activities and work as well as socialize with children their own age.
The Monday/Wednesday/Friday class is held from 9:00am - 1:00pm which includes a scheduled lunch break and geared toward 4 and 5 year olds. This class is a prekindergarten class designed to prepare them for just that. They will concentrate on kindergarten readiness and also develop the social and small/large motor skills that will benefit their move to the next level of education.
Meet the Teachers
Ms. Shelly
Michelle Cagle or Ms. Shelly, also serves as the Administrator of the preschool. She has been involved with the program since 2001 as a parent, began substitute teaching in 2003 and became the Teacher's Aide in 2005 before stepping up as Teacher/Adminstrator in 2008. Shelly has her CDA (Child Development Associate) license. She resides in Edinburg with her husband, Kyle and three children, Cody, Katie and Kasey. Shelly enjoys camping and spending time with her family in her spare time.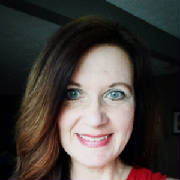 Ms. Cathy
Cathy Klein or Ms. Cathy, has a Bachelor of Arts degree in Social Work/Psychology from Youngstown State University. She began her involvement with the school in 2003 as a parent, began substitute teaching in 2007 and became one of the teachers in 2008. She also resides in Edinburg with husband, Michael and their daughters, Grace and Hannah. She enjoys reading and cooking when she's not busy with her family.
Both teachers are certified in First Aid/CPR. The have also received training in the areas of Child Abuse and Communicable Disease.